Mission Bend TX Air Duct Cleaning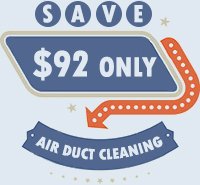 Have you been sensing some problems with the airing indoors? Perhaps your residential and commercial building hasn't been feeling the same way it did when you first got your ventilation installed a few years ago. If you think there's something that can be done, we think Mission Bend Air Duct Cleaning of Texas could be the best choice for you and your architecture.
Mission Bend Texas Air Duct Cleaners On Missions To Get Your Ventilation Verified
Many Texans forget about the importance of making sure you keep your vents and ducts clean. Did you know that mold, mildew, dust mites, and other harmful substances can build up in your venting system? This is not only unhealthy to breathe in, but it will also cause your vent to work harder, causing you to have a higher energy bill than necessary.
It's hard to tell when you have these buildups, and you shouldn't wait until you can smell or physically sense the molds or mildews. To avoid letting this issue spiral out of control, experts highly suggest you have a professional business (like ourselves) clean out your vents once a year.
Professional Home & Office Duct CLEANING SERVICES